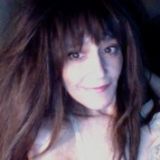 Kimberly
Your Biography
I am the simplest of people in certainly the most complicated of ways. I depend almost solely on my imagination to take me through every day. I love pillow fights, baths, clean high thread count white cotton sheets and the art of photographing writing? I know. Yes, inventor as well. Yes I make myself laugh. I may add quite often, quite hard and for long periods of time. I think I am hilarious.
Not in the telling a funny joke way, actually I never get jokes. But in a OMG kinda way. Difficult to explain and I so wish I was a writer to articulate my funniness or humor suppose is a more classy term. I'm all about class, oozes from me. Yep classy natural humor.
Thank goodness I find myself funny, most don't. They think I am serious or weird or just don't understand me, until of course, they get to know me.
I know every part of my life that has not killed me, has defined me. I am a clean junkie of 24 years using daily with needles in countries all over the world. I stand before you not proud to be clean, rather knowledgeable and I beg of you, if you are struggling, just reach out. Besides you can always have this life back in a moments time! Your not bad just sick. Mostly, you are not alone my friend.
Peace
Out
Where to find Kimberly online
Your videos
Ghetto Gosspel
[remove video]
Tupac may have been the greatest poets of our time. May he rest in peace shot dead at 36. This rappers lyrics and desire to make a difference has inspired me for years. This video says and shows more truth than most like to watch. It's painful. Tupac lived this and his music saved him. Only to be killed by the very thugs that fought him.
Your Books
Unnecessary Poetry
    by 
Kimberly 
Price: $6.99 USD. 11420 words. Published on January 20, 2012. Fiction.
 (5.00 from 1 review)
A collection of moments from my mind's world. As a child my favourite play time was to imagine. My imagination took me places no one else knew about, places that were fairy tales and places I actually created. They were always places of fun. As a woman at 45 I still thrive on my imagination to work the same way. I hope this touches your imagination in a way maybe it has not been before.
Kimberly 's tag cloud